New novel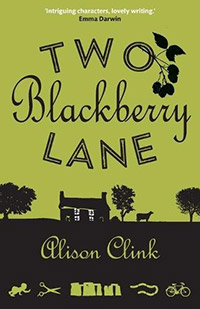 My novel, Two Blackberry Lane is published by Hobnob Press.
Two Blackberry Lane is the story of a fictional house in the West Country and the people who live there between the end of the second World War and the present day.
Six people with unconnected lives all make the same house in Blackberry Lane their home. From newly-wed Peggy with her film-star looks who lives in Two Blackberry Lane just after the end of World War Two, through the decades to reflective poetess, Chloe, whose family convert the property in the twenty-first century.
Six stories of love, loss, hopes and dreams, jealously, greed and the occasional strawberry flan. These competlling characters play out thier lives within the walls of this cottage in the deepest Somerset courntryside.
But are their histories linked in more ways than they will every know?
The concept of the novel is a bit like the 'A House Through Time' TV series, but my story was first concieved in 2002 when it was publsihed as a short story by Woman's Weekly magazine.